---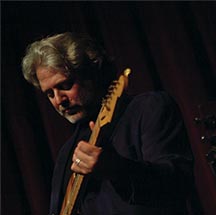 Hailed by critics and fans alike as a one of the finest songwriters of his generation, Dean Friedman has achieved legendary, pop-icon status for chart-topping hits, Ariel, Lucky Stars, Lydia, Woman of Mine, McDonald's Girl and more.
"Every Song a Classic!" - London Theatre Guide, "Songsmith extraordinaire!" – MusicWeek
"Dean Friedman's songs are the soundtrack of our lives" – The New York Times.
"Dean Friedman is entirely unique and utterly brilliant" – ThreeWeeks.
Join Friedman for an evening of powerful, poignant, hilarious songs about the ordinary and extraordinary lives we share.
UK / IRELAND - GIGS:
Dean Friedman - In Concert

July 2019
18
Northampton
The Deco Theatre

ON SALE

20 & 21

Dean Friedman's




SongFest

(south)
Hey Folks, Join us for an amazing weekend of songs on Saturday & Sunday, 20th & 21st July at the Springfield Country Hotel, Wareham for SongFest (south) - a micro-music-festival celebrating really good songs and the folks who make 'em, featuring these outstanding songwriters...

Chris Difford, Dean Friedman, Richard Digance, Boothby Graffoe, Tracey Curtis, Kal Lavelle, Fiona Bevan, Boo Hewerdine & Charlotte Campbell.

Plus... 'Songwriting Masterclasses' will be conducted by Dean Friedman & Richard Digance. Visit www.SongFest.live for more info.

[and if you're in the midlands or north, check out SongFest (north) on 27th & 28th July in Crewe (see listing below)]

ON SALE

24
East Hagbourne
Fleur de Lys
SOLD OUT
25
Abergavenny
The Priory
ON SALE
26
Henley-in-Arden
Henley Guild Hall
SOLD OUT
27 & 28

Dean Friedman's




SongFest

(north)

Hey, all you folks in the midlands & north... join us for another amazing weekend of songs on Saturday & Sunday, 27th & 28th July at the Wychwood Park Hotel in Crewe for SongFest (north) - a micro-music-festival celebrating really good songs and the folks who make 'em, featuring these outstanding songwriters...

Chris Difford, Dean Friedman, Richard Digance, Boothby Graffoe, Tracey Curtis, Kal Lavelle, Fiona Bevan, Boo Hewerdine & Martyna Wren

Plus... 'Songwriting Masterclasses' will be conducted by Dean Friedman & Richard Digance. Visit www.SongFest.live for more info.

[and if you're in the south, check out SongFest (southth) on 20th & 21st July in Wareham (see listing above)]

ON SALE

31
Otley
The Courthouse

ON SALE

August 2019
1
Dumfries
Theatre Royal

ON SALE

2
Livingston
Howden Park Centre
ON SALE
3
Glasgow
Oran Mor

ON SALE

4
Kinross
Backstage @ The Green Hotel

JUST ADDED!

ON SALE

9
Edinburgh Fringe
Brunton Theatre (Musselburgh) [Venue #191]

ON SALE

10
St Andrews
Byre Theatre

ON SALE

14
Edinburgh Fringe
St Andrew's & St George's West [Venue #111]
ON SALE
15
Edinburgh Fringe
St Andrew's & St George's West [Venue #111]
ON SALE
16
Edinburgh Fringe
St Andrew's & St George's West [Venue #111]

ON SALE

17
St Boswells
St Boswells Village Hall

JUST ADDED!

ON SALE


NOTE: Email: dean@deanfriedman.com for GIG ALERTS and TOUR UPDATES
And here's an easy way to find out where the nearest Dean Friedman gig is to your house:
Dean Friedman's 2019 UK/Ireland Google Tour Map
US - GIGS:
Dean Friedman - In Concert

July 2019
13
Pleasantville Music Festival
Pleasantville, New York
ON SALE
October 2019
5
Roslyn, Long Island, NY
My Father's Place -

John Batdorf & Dean Friedman

(co-bill)
ON SALE

12

Bordentown, NJ
Randy Now's 'Man Cave'
ON SALE
Venues, Theatres, Festivals, Agents: To contact Dean for concert bookings, email: info@deanfriedman.com