---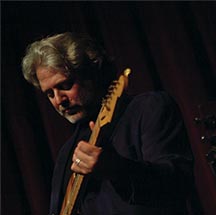 Hailed by critics and fans alike as a one of the finest songwriters of his generation, Dean Friedman has achieved legendary, pop-icon status for chart-topping hits, Ariel, Lucky Stars, Lydia, Woman of Mine, McDonald's Girl and more.
"Every Song a Classic!" - London Theatre Guide, "Songsmith extraordinaire!" – MusicWeek
"Dean Friedman's songs are the soundtrack of our lives" – The New York Times.
"Dean Friedman is entirely unique and utterly brilliant" – ThreeWeeks.
Join Friedman for an evening of powerful, poignant, hilarious songs about the ordinary and extraordinary lives we share.
US - GIGS:
Dean Friedman - In Concert

September 2018
21
New York City
City Winery - Wesley Stace's 'Cabinet of Wonders' variety show w/ Steve Barton, Dean Friedman, Dave Hill, Megan Stielstra, Syd Straw, Teddy Thompson, Daniel Torday. Always a fun night out!

ON SALE

November 2018
17
Peekskill, NY
Dramatic Hall / Dean is opening for the original 'Folk Zinger', Christine Lavin

for

her Peekskill Homecoming Concert

ON SALE


NOTE: Email: dean@deanfriedman.com for GIG ALERTS and TOUR UPDATES
UK / IRELAND - GIGS: UK/IRELAND dates for 2019 to be announced by December 2018. In the meantime, send an email to: dean@deanfriedman.com to receive his monthly 'DeanMail' newsletter including GIG ALERTS and TOUR and RECORDING UPDATES (plus occasional rants and raves on a variety of topics ranging from the art and craft of songwriting to trained bomb-sniffing rats used to clear land-mines around the world. Seriously).
Venues, Theatres, Festivals, Agents: To contact Dean for concert bookings, email: info@deanfriedman.com