! Home Page>
---
The Wonderful Instruments of The Music Atrium appeal to kids of all ages. Visually, tactilely and aurally appealing, they bring out the musician in everyone, and prove that making music is just really good fun!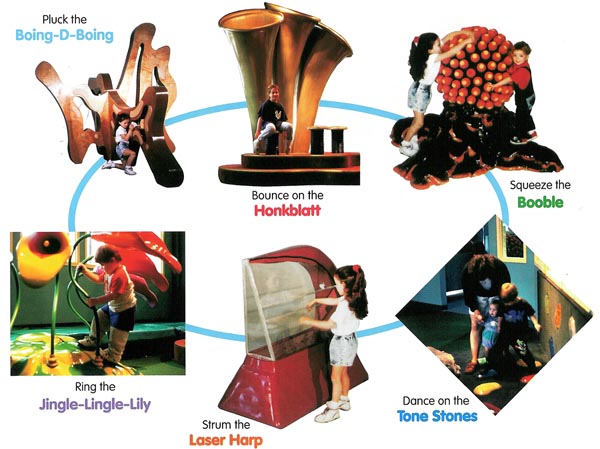 ---
The Music Atrium is a popular attraction at museums and family fun centers around the world, and makes a unique and original addition to any soft play area. Absorbing and educational, the instruments have a very high play value, and fascinate children and adults alike.
---
Questions and comments to: Cool Stuff
© 2004 Cool Stuff For Kids, Inc.